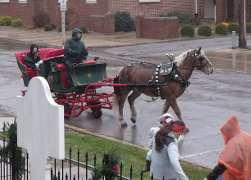 Open House Photos
Get Audiobooks in .mp3 Format
Did you know, that our
ebooks service
includes audiobooks in .mp3 format, that you can play on your computer, portable media player, smart phone, or tablet? Sign into the
Ohio Digital Library
with your Galion library card, and you can start downloading audio books today.
Activity Kits
These kits can be checked out for one week:
baking kit
tool kit
blood pressure monitoring kit
coloring kit
gardening kit
telescope
Lynda Online Coursework
Chilton Library Online
COOL Resource Sharing
The Galion Public Library particpates in resource sharing with the
Consortium of Ohio Libraries (COOL)
. Place holds on items from any of the COOL libraries, and have them delivered here for you to pick up. Also, your Galion library card will work at any COOL library.