Weather Closing
The library will be closing
at Noon on Friday, January 12th
, for reasons related to the weather. Thanks for understanding.
As usual, anything returned in the book drop before we re-open tomorrow will count as having been returned the last day we were open.
Open House Photos
Go Shopping and Help the Library
Did you know? The Galion Public Library has an Amazon Smile account. If you are going to do some shopping on Amazon, you can
go in through our Smile account
, and the library receives a small portion of the proceeds.
New Fiction Book:
Sulfur Springs (Cork O'Connor Mystery)
by
On the Fourth of July, just as fireworks are about to go off in Aurora, Minnesota, Cork O'Connor and his new bride Rainy Bisonette listen to a desperate voicemail left by Rainy's son, Peter. (Read more...)
New Picture Book:
What's Your Favorite Color?
by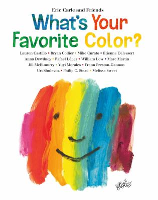 Everybody has a favorite color. Some like blue balloons or brown buildings or mint green ice cream cones. Others prefer sunshine yellow, Maine morning gray, or Mexican pink. (Read more...)
New Fiction Book:
Abandoned by her mother at age seven, Alexandra Winslow takes solace in the mysteries she reads with her devoted father, and soon she is writing them herself, slowly graduating to dark, complex crime stories that reflect skill, imagination, and talent far beyond her years. (Read more...)
New Children's Book: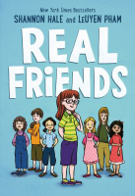 Shannon and Adrienne have been best friends ever since they were little. Then one day, Adrienne starts hanging out with Jen, the most popular girl in class and the leader of a circle of friends called The Group. (Read more...)